Care

Pastoral Care at All Saints
Pastoral Care The Clergy are pleased to talk and pray with you. Consultations are offered by arrangement. Please call to book an appointment.
Prayer Ministry If you would like someone to pray with you, after our 10.00 services, please ask one of our Prayer Ministers.
Prayer Chain To put a confidential message on the chain call Arnold 8657 4695.

The Green Team at All Saints
We are happy to confirm that All Saints' has qualified for the Silver Award from Eco church. This is very good news and is in recognition of all the hard work being put in by many people to ensure that the environment features strongly in the life and worship of All Saints. It is a prestigious achievement as there appear to be only two other churches in the Southwark diocese who have achieved silver status - St John's Waterloo and interestingly St Mary's Sanderstead. Good to see our local area taking the environment so seriously!
We are continuing to encourage everyone to re-use and recycle and the following is a list of items currently collected:
Clothes and Food for Croydon refugees
Plastic Milk Bottle Tops
6 or 12 spaced cardboard Egg boxes
Corks
Magazines, no older than 2 months
Walking Aids – sticks etc. for the 'Limb Care' organisation
Old Garden Tools which are restored by prisoners and then passed on to community projects
St Edmund's Care Group
St Edmund's Caring Group has now joined Sanderstead Neighbourhood Care.
Sanderstead Neighbourhood Care is a local charity helping vulnerable, elderly people living in Sanderstead and Hamsey Green. They can be contacted on 020 8657 8289 or by email at sandersteadneighbourhoodcare@gmail.com
Home Groups
Home Groups meet in homes around the parish, mostly in the evening, but some daytime. There are between seven and twelve people in each group. We have a flexible programme of Bible study and discussions. Home Groups usually meet in term times and break up during Lent for an ecumenical programme of study up to Holy Week. Everyone is welcome and encouraged to join a Home Group. Please contact Rosemary Kempsell, telephone, 020 8657 0482 or Jeremy Groombridge, email: jeremy@sanderstead-parish.org.uk if you would like to join a Home Group or for more information.

Mothers' Union
Sanderstead Parish Mothers' Union meets regularly for prayer, worship, fellowship and fundraising. Visit the Sanderstead MU page for local news and our current programme. The Mothers' Union's aim and purpose is to demonstrate the Christian faith in action by the transformation of communities worldwide through the nurture of the family in its many forms. For more information please contact Rosemary Kempsell, telephone, 020 8657 0482, email: rosemary@kempsell.freeserve.co.uk.
Music
All Saints' Choir
All Saints has a small and dedicated robed choir which, special occasions apart, rehearses from 7.30pm – 8.30pm on alternate Fridays in preparation for Choral Eucharist on the first and third Sundays of the month. There is no formal audition for choir membership, although it would be anticipated that members would be able to follow the overall shape of a musical line at the correct pitch. The choir would welcome new members of any age or voice, providing an ideal opportunity for anyone seeking that unity in diversity offered through part singing in a sacred setting, while not being unduly demanding on time commitment. Enquiries should be directed to the organist and choirmaster, Mr John Jones, via the Parish Office: parish.office@sanderstead-parish.org.uk Tel: 0208 657 0665.
Occasional Concerts
We enjoy many occasional Concerts especially in All Saints. Check the list of events for concerts in the coming months.

Handbell Ringers at All Saints
All Saints boasts two teams of handbell ringers who rehearse in the church and often help lead worship. For more information visit our website www.sandersteadbells.org.uk
Community
Coffee Pot at All Saints
Coffee Pot runs on alternate Friday mornings from 10 till 12 in the Church Hall. Come along for coffee and a chat.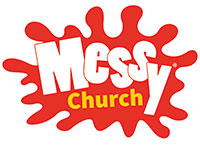 Messy Church at All Saints
Singing, crafts, Bible stories, cakes and fun for primary school age children and their families. One Sunday afternoon a month. Please contact children@sanderstead-parish.org.uk for more information.
Good Friday Activities at St Antony's
Special activities for children are usually held at St Antony's on Good Friday. Check the events list for St Antony's for more information.
Men's Group at All Saints
Weekly walks on a Wednesday and other regular events. Contact mensgroup@sanderstead-parish.org.uk. Check the events list for more information about our special outings.

Toddler Groups at All Saints
Toddler groups run in All Saints Halls during term times on Tuesday and Friday mornings. Due to high demand we are not accepting children who are not already registered. If you would like to be added to our waiting list, please contact sarah@sanderstead-parish.org.uk.
Quiz nights, Harvest lunch, Country walks and more
Keep an eye on our events list for more fundraising and social activities.