Pastor Patrick in Kenya
01 March 2017
Pastor Patrick's visit to All Saints, 19th February
Pastor Patrick who visited All Saints last year wrote to tell us about the current drought in Kenya; the villagers were not getting to church as they were too tired from lack of food. All Saints raised £280 and prayed that the rains would come. The villagers on the Masai keep cattle and goats, they do not do any farming but depend on selling the milk to buy other foodstuff. Milk is usually the stable food but the drought killed most of the cows and the few that remained ran dry.
Patrick pastors about 60 families and with our gifts he was able to take a hot meal to the church on Sunday and buy maize and rice to feed about 7 families for a week. Then the rain started and he is hoping that the few cows that survived will regain their strength and that in 3 week's time they will start giving milk, depending on whether the rains continue.
Any donations to help the immediate need can be given at the church.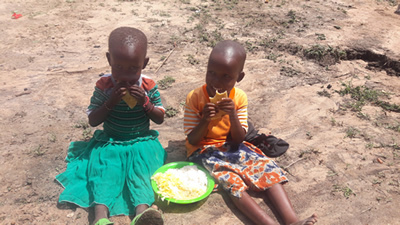 Two Children in Kenya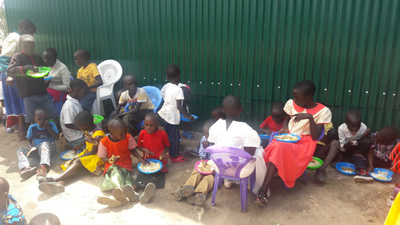 Group of Children in Kenya
Related documents